GoDaddy's domain name management system has been known to be aged and in need of some modern updating, with focus on bulk actions. It's happening!
Prior Uniregistry Product Manager Bartosz and team were tasked with a not-so-sexy but important job of making GoDaddy's bulk domain name transfers easy and function seamlessly. I think they did this, and more.
My biggest gripe prior was the fact that the user could not bulk upload EPP transfer codes with the domain names, which required manual input for each domain after transfer purchase and then apply the codes individually in a totally different area. It took a long time and was something I never looked forward to doing.
You can now upload up to 500 domains at a time via CSV, XLS or XLSX formats with EPP codes in-line with the domain you are transferring. You can also paste/type in lists if that is your fancy.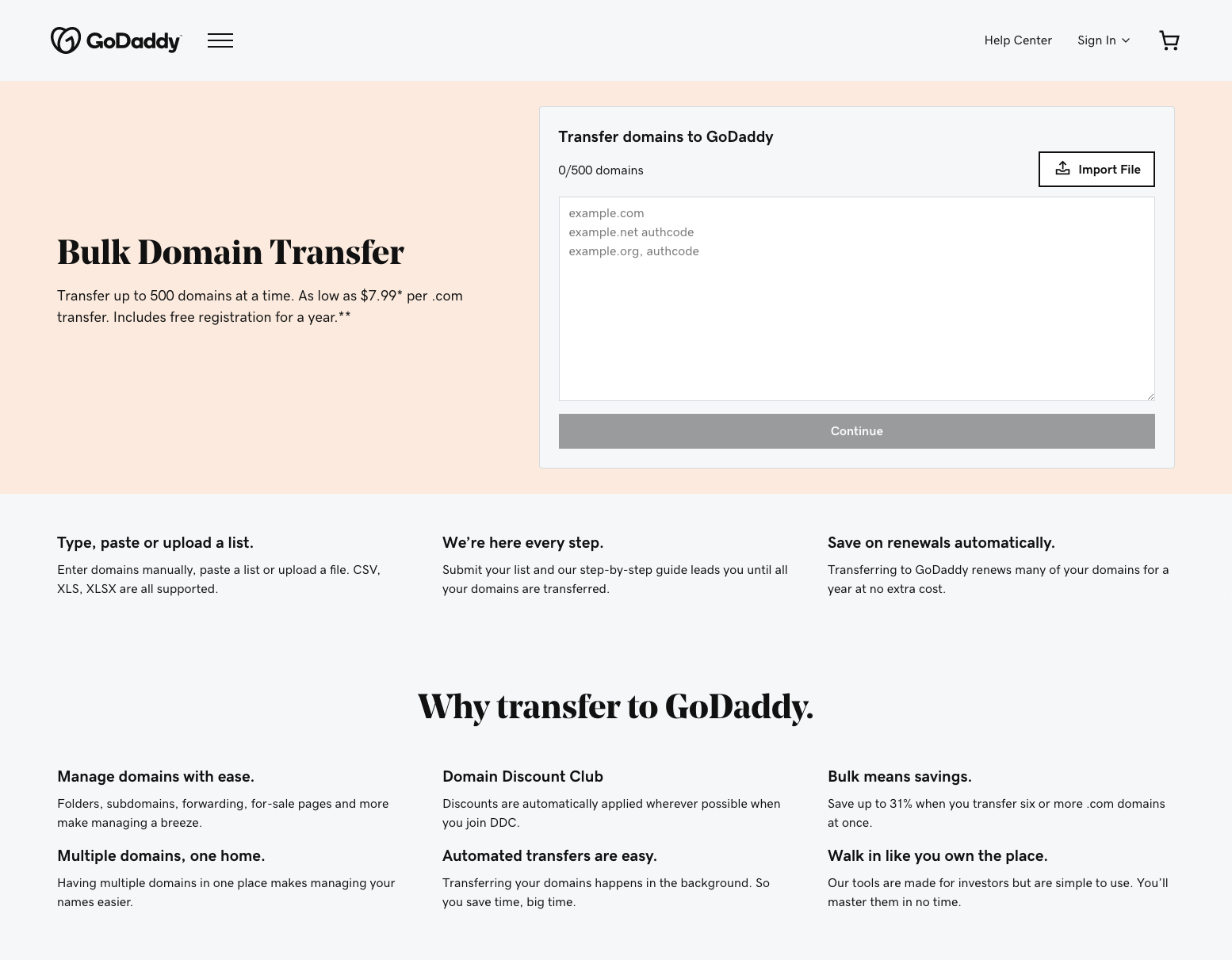 What else might you notice?
Responsive page
Real-time status
Transfer summary
Improved domain status visibility
Intelligent tabs - domains grouped by actions needed
Bulk operations to resolve issues
Start transfer from your account
Improved user experience
The post-purchase user experience is a massive upgrade as well. Prior, after starting a domain name transfer, the user was simply thanked for the purchase and left to guess at what to do next.
Now the post-purchase transfer process guides you along with intelligent tabs helping you with domains that may have different status situations and point to any domains that may need specific attention.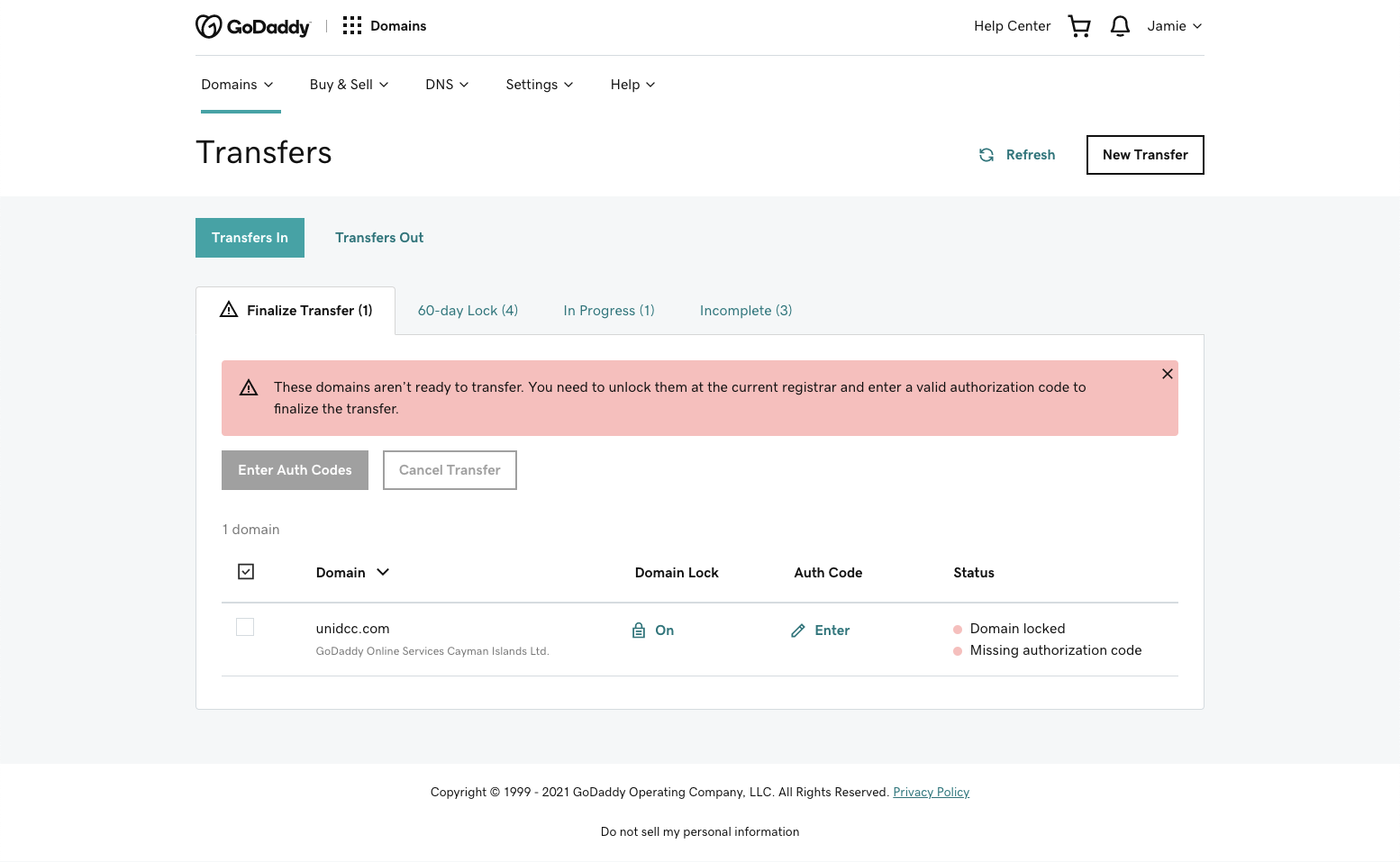 Bottom line, if you had used the bulk domain transfer at GoDaddy in the past and didn't like it, you will LOVE the new one!
Although process updates like these often do not get the fanfare of other things, I have come to appreciate updates like these because they are often a very technical process to code since different TLD's can have different rules and a bunch of other technical things and when the transfers "just work" as intended, it's a nice user experience.
The new user experience for domain name transfers at GoDaddy replaces a system that was in place for about a decade and fixed dozens of transfer/TLD issues that were known and built up over the years.
Check out the new bulk domain transfer at GoDaddy and give it a try. .com domain transfers are as low as $7.99 each.
The information contained in this blog is provided for general informational purposes about domains. It is not specific advice tailored to your situation and should not be treated as such

.